City of Calgary to Lower Residential Speed Limits Effective May 31, 2021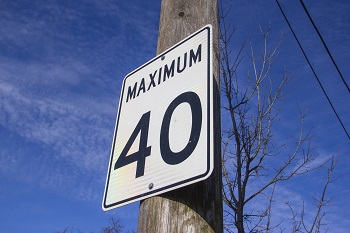 City of Calgary council voted 10-4 to approve a reduction in the default unposted speed limit from 50 to 40 km/hr.  The reduced speed limit may affect residential roads as well as collector roads in and out of neighborhoods.  There are no proposed changes to speed limits on high traffic roads, such Deerfoot Trail, Bow Trail, Anderson Road and Memorial Drive, or to playground zones, which have a 30 km/h speed limit.
Residential roads are the roads in front of most houses.  They typically have no centreline and less traffic.
Collector Roads have residences, schools, businesses, and green spaces.  They typically have a centreline and often are snow or bus routes.
The speed limit on most residential roads will remain unposted.  Speed limits on collector roads will be posted, as not all collector roads will have a lowered speed limit.
The City reports that Calgary neighbourhoods see an average of 9,100 collisions each year, 550 resulting in serious injury or death.  The City anticipates the lower speed limit will result in a reduction of 90 – 450 collisions and 6 – 29 deaths annually.
To see which streets are affected, click on the link below:
https://www.calgary.ca/transportation/roads/traffic/traffic-safety-programs/residential-speed-limits.html
Heavy Vehicle Event Data Recorder Quick Reference Guide
Available in our lastest edition of On-Scene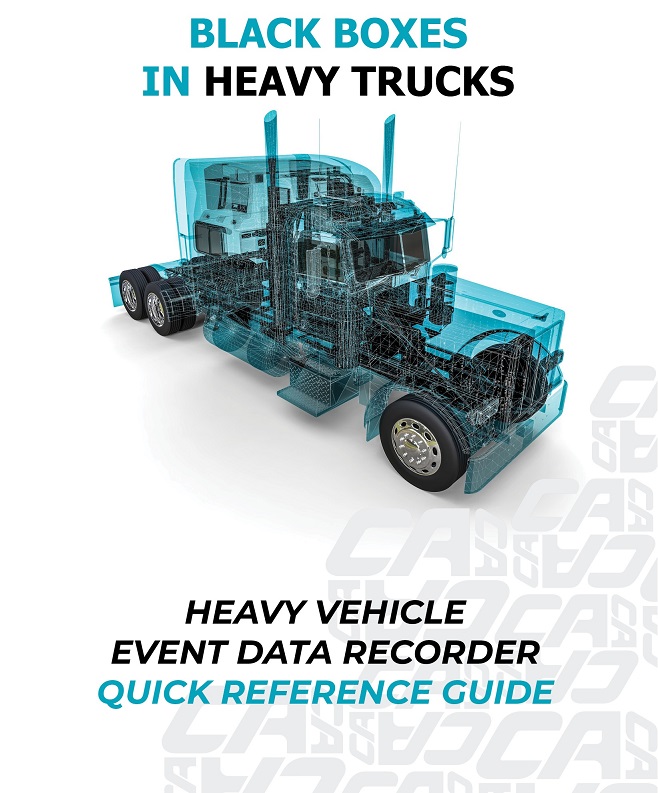 Retrieving and interpreting heavy vehicle event data recorders (HVEDRs) is complex—potentially much more complex than passenger vehicle EDRs.  Certification in crash data retrieval for passenger vehicles alone is not sufficient.
Information collected from HVEDRs should be considered jointly with traditional reconstruction techniques to prevent misinterpretation of data.
Our experts have the resources and expertise to download and interpret HVEDR data and are able to handle the most complex heavy vehicle investigations.
Contact Collision Analysis to discuss how Heavy Vehicle Event Data Recorders can be used in your case.
Also see: HVEDRs: Expertise Required, On-Scene, Fall 2016
ACTLA Seminars
March 10 & 12, 2020
Calgary & Edmonton, Alberta
The Alberta Civil Trial Lawyers Association is hosting their bi-annual seminars in Calgary at the Fairmont Palliser Hotel, March 10, 2020, and in Edmonton at the Chateau Lacombe Hotel, March 12, 2020.
We welcome all attendees to stop by the Collision Analysis booth to chat about how we can help you with your collision and injury claims or to arrange one of our free seminars.  While you're there, be sure to enter your name for our prize draw!
We hope to see you there!
Event Data Recorder Quick Reference Guide
Available in our lastest edition of On-Scene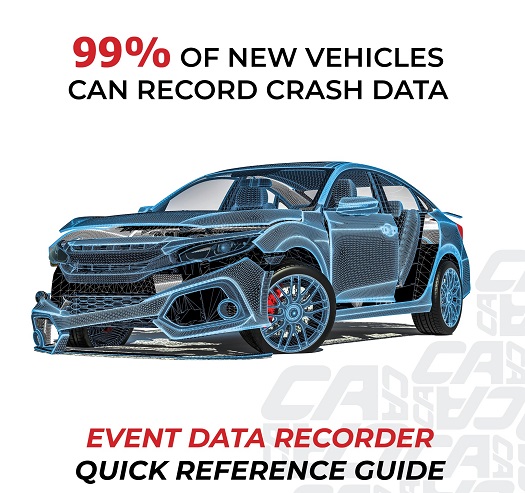 Data Commonly Collected by Current Event Data Recorders
Vehicle speed
Collision severity
Brake, throttle, and steering inputs
Seatbelt usage
Airbag system status and deployment information
Anti-lock brake, stability control, and traction control activity
Rollover data
Advanced driver assistance functionality
Specific data recorded varies by vehicle.
Data collected from Event Data Recorders (EDRs) should be used together with traditional reconstruction techniques and can provide insights into a collision not available from other physical evidence.
EDRs have been proven to be accurate in most circumstances, but their data must be scrutinized to prevent misinterpretation.
Our experts are trained to download and interpret EDR data.  We have the expertise to properly use this technology in analyzing incidents from minor rear-end impacts to complex, multi-vehicle highway collisions.
Contact Collision Analysis to determine how Event Data Recorders can assist your case and to receive your copy of the quick reference guide.

Watch for our next segment, Heavy Vehicle Event Data Recorder Quick Reference Guide!
Also see: Passenger Vehicle Event Data Recorders, On-Scene, Fall 2017.