On-Scene – Fall 2017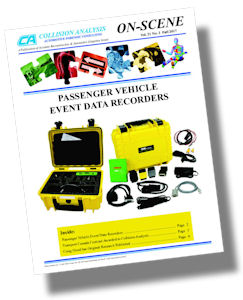 Our Fall issue of On-Scene has just been published!  It's been nearly 15 years since our first article about Event Data Recorders (EDRs or "black boxes).  Much has changed since then, so we thought it was time for another feature article.  If you want to learn more about the history and uses of EDRs, we encourage you to read our updated article.
If you're not already on our mailing list, click here to subscribe to On-Scene free of charge!
Transport Canada Contract Renewed
Collision Analysis' Canadian office is honoured to have again been selected to conduct field investigations of motor vehicle collisions and safety-related defects in the Western Canada region for Transport Canada.
You can read more about our Transport Canada work here, including the types of collisions we will be investigating.
New Recommendations for Car Seats and Booster Seats
Kids are heading back to school after summer break, and this means many will be transported back and forth daily in passenger vehicles.  This is a good time to remind parents and care givers of the importance of properly securing children for every trip, at every age.
Earlier this year, Alberta Health Services (AHS) updated its car seat and booster seat recommendations to help parents determine the safest way of transporting their children.
The new recommendations focus on keeping a child in each stage of car seat (rear-facing, forward-facing, booster) as long as possible, until they've outgrown the car seat manufacturer's height or weight limit.
AHS made a significant change regarding rear-facing child seats. The previous recommendation was to keep children rear-facing until they were at least age one, weighed 10 kg (22 lb) and were walking.  The new recommendation is that children remain in rear-facing seats until at least age two or until they reach the car seat's height or weight limit.
Additional information about child car seat safety can be found on the Transport Canada website.
U.S. and Canada Collision Statistics
Statistics from the U.S. are showing a marked increase in traffic deaths.  The most recent data indicates that fatalities increased from 32,744 in 2014 to 35,092 in 2015.  This is a 7% increase and the largest in nearly 50 years.  The increase occurred in almost all segments of the population, including pedestrians, cyclists, motorcyclists, and alcohol-impaired driving.  The estimated number of injuries increased 4.5%.
When considering rates based on vehicle miles travelled, the U.S. crash fatality rate rose 3.7% in 2015 compared to 2014, which boasted the lowest fatality rate on record.  The injury rate rose 1.3% in 2015.
Canada is not showing the same upswing in traffic crash fatalities and injuries.  While there was a slight increase in fatalities (0.3%) in 2015, serious injuries were down 1.1%.  And the 2015 fatality rate based on vehicle kilometres travelled was the lowest on record.
Factors such as increased belt usage, reduced impaired driving, and vehicle safety improvements have driven fatalities significantly down over the years despite increasing numbers of cars on the road and vehicle miles travelled.  The recent spike in U.S. fatalities is a reminder that the task to reduce traffic deaths and injuries is ongoing.
For more details, go to:
AAIA Convention and Trade Show 2017
May 26 - 27
Red Deer, Alberta
The Alberta Association of Insurance Adjusters is holding their 70th Annual Convention and Trade Show this Friday and Saturday at the Sheraton Hotel in Red Deer.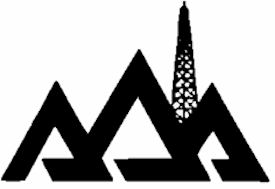 We welcome all attendees to stop by the Collision Analysis booth to chat about how we can help you with your collision and injury claims or to arrange one of our free seminars.  While you're there, be sure enter your name for our prize draw!
We hope to see you there!