Steve Thannhauser M.Sc., P.Eng., CFEI, CVFI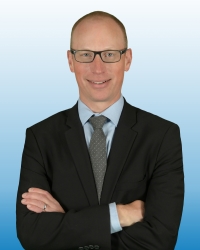 Collision Reconstruction Consultant 
Areas of Expertise:
collision reconstruction
injury biomechanics and injury causation
vehicle defect investigation
vehicle fire investigation
human factors
Mr. Thannhauser received his Master of Science in Biomedical Engineering from the University of Calgary in 2009.  He earned his Bachelor of Science in Mechanical Engineering from the University of Saskatchewan, graduating with distinction in 2004.  While pursuing his graduate studies, he worked as Manager/Research Engineer of the Clinical Assessment Laboratory at the McCaig Centre for Joint Injury and Research where he was responsible for the technical management of biomechanical testing and ongoing research projects.
Mr. Thannhauser joined Collision Analysis in January 2009.  He performs biomechanical injury analyses and collision investigations including motorcycle, cyclist, and pedestrian collisions.   His professional development includes specialized training in human factors for traffic accident reconstruction and studies in fire investigations.  He is also qualified to download and interpret data from automotive event data recorders.  Mr. Thannhauser has testified in Canadian court.
In addition to consulting to private clients, Mr. Thannhauser is the lead investigator of the Collision Analysis team under contract to Transport Canada.  The team conducts in-depth investigations of select motor vehicle collisions and safety related motor vehicle defects in the provinces of Alberta and Saskatchewan. 
Mr. Thannhauser is a member of SAE International, the Canadian Association of Road Safety Professionals, the Canadian Association of Technical Accident Investigators and Reconstructionists, the Fire Investigation Association of Alberta, the National Association of Fire Investigators and the Human Factors and Ergonomics Society.