Craig Good, Ph.D., P.Eng.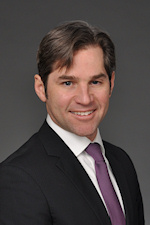 President of Collision Analysis
and Senior Consultant
Areas of Special Expertise:
accident/collision reconstruction
injury biomechanics and injury causation
design, performance, usage and injury analysis of: airbags, child restraint systems, helmets, seatbelts, seat systems
occupant kinematics and dynamics
vehicle crashworthiness
engineered component tests
MADYMO modeling
boat and personal watercraft collisions
gymnastic facilities and adventure attractions such as trampoline parks and foam pits
In 2007, Dr. Good received a Ph.D. in Mechanical Engineering specializing in Injury Biomechanics from the University of Calgary. He previously earned his B.A.Sc. and M.A.Sc. in Mechanical Engineering at the University of Waterloo. Throughout his academic career, he has been the recipient of several prestigious research awards and scholarships.
Prior to joining Collision Analysis in 2002, Dr. Good spent several years working for a major seatbelt and airbag manufacturer as a design analysis engineer.
In addition to consulting to law firm, insurance company and fleet operator clients, Dr. Good is the co-ordinator of Transport Canada's multi-disciplinary team in Alberta. Under this contract Collision Analysis investigates safety related motor vehicle defect complaints and conducts in-depth investigations of selected motor vehicle collisions.
Dr. Good is the holder of a U.S. and a European seat belt patent. He has authored and presented numerous peer reviewed scientific papers and acts as a reviewer for a number of technical journals. He is also an adjunct professor at the University of Calgary, Schulich School of Engineering.
Dr. Good has testified in courts throughout Canada and the United States.