New IIHS Headlight Ratings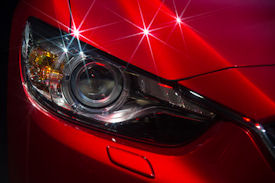 In March, the U.S. Insurance Institute for Highway Safety (IIHS) announced that it implemented a first-ever headlight rating system. They tested 31 new midsize cars with every possible headlight combination available for a total of 82 ratings.  Only one vehicle earned a good rating.  Eleven earned an acceptable rating and 10 vehicles couldn't be purchased with anything but poor-rated headlights.
The Institute has now released headlight ratings for small SUVs.  Of the 21 SUVs tested with 47 headlight combinations, not one earned a good rating.  More than two-thirds were rated poor.  Only four vehicles were available with headlights rated acceptable.
Headlights were evaluated on a test track and rated for performance on five approaches: straight, a sharp left curve, a sharp right curve, a gradual left curve, and a gradual right curve.  Both high and low beams were tested, and low beam glare for oncoming vehicles was also evaluated.
The IIHS found that neither higher vehicle cost nor newer technology, such as LED or curve adaptive systems, guaranteed better headlight performance.
The Institute reports that about half of traffic fatalities occur from dusk to dawn, and they are hopeful that their new rating system will encourage manufacturers to improve their headlight systems, leading to reduced collisions.
For more information on the IIHS's headlight ratings, click on the following links:
First-ever IIHS headlight ratings show most need improvement
Seatbelt Defence in Texas
The Texas Court of Appeals recently reassessed judgments in a case that excluded evidence related to alleged non-use of seatbelts by multiple plaintiffs involved in a serious motor vehicle collision (Nabors Well Servs. v. Romero).  The case had been remanded back to the Court of Appeals after review by the Supreme Court of Texas, who ruled in favour of admitting relevant seatbelt usage evidence in apportioning liability for the purpose of determining the quantum paid to an otherwise faultless motor vehicle accident victim.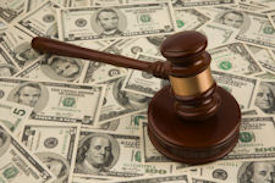 The basic premise of the seatbelt defence argument is that if failure to wear a seatbelt caused or exacerbated the plaintiff's injuries, the plaintiff should be found partially responsible for the injuries even if they did nothing to cause the accident that ultimately resulted in those injuries. 
Seatbelt defence has been widely adopted in Canada but remains highly controversial in the United States, with only a handful of states recognizing it.  In the Texas Supreme Court ruling, Justice Brown wrote that the old ruling excluding seatbelt usage evidence was outdated.   In his decision, Justice Brown considered current seatbelt laws and usage rates as well as an abundance of research establishing seatbelt effectiveness.  With the new rule in mind, the Court of Appeals reversed and remanded for new trial the claims of some of the vehicle occupants, while affirming others.
Our feature article in the Fall 2015 edition of our On-Scene newsletter addresses the role of the expert witness in assisting clients in both support and opposition of the seatbelt defence.  Collision Analysis is experienced in determining seatbelt usage by vehicle occupants and evaluating the effects of non-use on the injured parties.  Please contact us if you have any questions regarding your case or would like a copy of our On-Scene article, Crashes, Seatbelts and Contributory Negligence.
On-Scene – Spring 2016

Investigation of vehicle fires requires specialized skills.  In this issue of On‑Scene, we're featuring the expertise of Steve Thannhauser, our in-house, certified fire investigator. 
If you don't already have a copy of our newsletter, click here to subscribe to On‑Scene free of charge!
Please contact us if you would like to discuss your case.
Toyota Recalls RAV4 Models for Defective Rear Seatbelts
On February 18, 2016, Transport Canada announced that it uncovered a potentially dangerous defect affecting the rear outboard seatbelts in 2006 to 2012 Toyota RAV4 vehicles.
A collision involving a 2011 RAV4 drew the attention of Transport Canada because the severe frontal crash killed the rear occupants while the front occupants survived.
Investigators replicated the collision as closely as possible using exemplar vehicles and instrumented crash test dummies similar in size to the passengers.  The rear seatbelts in the RAV4 were severed during the replicated crash, and the dummies sustained potentially fatal impact forces.  It was determined that a sharp flange in the seat cushion frame caused the seatbelt webbing to separate.
Transport Canada reported its findings to Toyota, who launched a recall after conducting their own investigation and confirming the issue.  Toyota will install flange covers to remedy the defect.  It is estimated that approximately 150,000 vehicles in Canada, 1.2 million in the United States, and 2.7 million globally will be affected by the recall.
Click here to read the Transport Canada news release and see video from the crash test.
If you suspect your vehicle has a safety-related defect, make sure to file a complaint.  In addition to our private consulting services, Collision Analysis acts as Transport Canada's Alberta regional office for the investigation of safety-related defects of motor vehicles, tires and child restraints.
To check if your vehicle has been recalled or to file a safety-related defect complaint, see the Quick Links on the right hand side of this page.
5-Star Safety Ratings – Planned Changes
The U.S. Department of Transportation (DOT) has proposed changes to the National Highway Traffic Safety Administration (NHTSA) 5-Star Safety Ratings for new vehicles.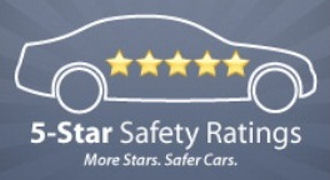 Also known as the New Car Assessment Program (NCAP), NHTSA has been rating the safety of new vehicles on a 1 to 5 star scale since 1978.  The ratings help consumers choose a safe vehicle and encourage manufacturers to improve the safety of their vehicles.
Currently, the ratings are based on how well a vehicle protects occupants in frontal and side collisions and its resistance to rollover.  The proposed changes include adding a frontal oblique crash test, using improved crash test dummies, protecting pedestrians in collisions, and rating crash avoidance technologies such as rear visibility cameras and lane departure warning systems.
NHTSA intends to issue a final decision notice on the planned changes by the end of this year and expects the new rating system to be in place for vehicle model year 2019.
The NHTSA press release and details of the planned changes can be viewed here.
Vehicle safety ratings can be accessed through the NHTSA 5-Star Safety Ratings program as well as through the Insurance Institute for Highway Safety's Top Safety Pick awards.  See the Quick Links on the right side of our webpage.