Toyota Recalls RAV4 Models for Defective Rear Seatbelts
On February 18, 2016, Transport Canada announced that it uncovered a potentially dangerous defect affecting the rear outboard seatbelts in 2006 to 2012 Toyota RAV4 vehicles.
A collision involving a 2011 RAV4 drew the attention of Transport Canada because the severe frontal crash killed the rear occupants while the front occupants survived.
Investigators replicated the collision as closely as possible using exemplar vehicles and instrumented crash test dummies similar in size to the passengers.  The rear seatbelts in the RAV4 were severed during the replicated crash, and the dummies sustained potentially fatal impact forces.  It was determined that a sharp flange in the seat cushion frame caused the seatbelt webbing to separate.
Transport Canada reported its findings to Toyota, who launched a recall after conducting their own investigation and confirming the issue.  Toyota will install flange covers to remedy the defect.  It is estimated that approximately 150,000 vehicles in Canada, 1.2 million in the United States, and 2.7 million globally will be affected by the recall.
Click here to read the Transport Canada news release and see video from the crash test.
If you suspect your vehicle has a safety-related defect, make sure to file a complaint.  In addition to our private consulting services, Collision Analysis acts as Transport Canada's Alberta regional office for the investigation of safety-related defects of motor vehicles, tires and child restraints.
To check if your vehicle has been recalled or to file a safety-related defect complaint, see the Quick Links on the right hand side of this page.
5-Star Safety Ratings – Planned Changes
The U.S. Department of Transportation (DOT) has proposed changes to the National Highway Traffic Safety Administration (NHTSA) 5-Star Safety Ratings for new vehicles.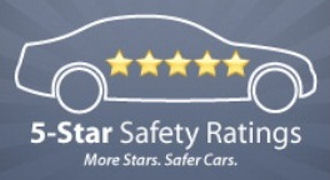 Also known as the New Car Assessment Program (NCAP), NHTSA has been rating the safety of new vehicles on a 1 to 5 star scale since 1978.  The ratings help consumers choose a safe vehicle and encourage manufacturers to improve the safety of their vehicles.
Currently, the ratings are based on how well a vehicle protects occupants in frontal and side collisions and its resistance to rollover.  The proposed changes include adding a frontal oblique crash test, using improved crash test dummies, protecting pedestrians in collisions, and rating crash avoidance technologies such as rear visibility cameras and lane departure warning systems.
NHTSA intends to issue a final decision notice on the planned changes by the end of this year and expects the new rating system to be in place for vehicle model year 2019.
The NHTSA press release and details of the planned changes can be viewed here.
Vehicle safety ratings can be accessed through the NHTSA 5-Star Safety Ratings program as well as through the Insurance Institute for Highway Safety's Top Safety Pick awards.  See the Quick Links on the right side of our webpage.