Jurgen Mausch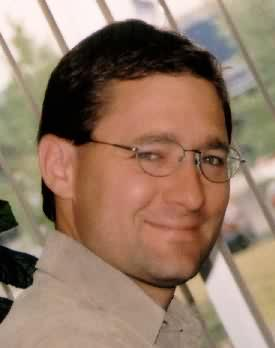 (1967 - 2000)
After finishing high school in Saskatoon, Saskatchewan, Jurgen moved to Calgary to attend the Southern Alberta Institute of Technology, graduating from the Mechanical Engineering Technology program in 1987. He later returned to Calgary to join Collision Analysis, where he began his career as an accident reconstructionist. On a beautiful summer evening, while riding his motorcycle through a downtown Calgary intersection, Jurgen's life was cut short by a drunk driver running a red light. Ironically, the first person on the scene was an off-duty police officer and fellow accident reconstructionist.
Jurgen was one of the first in Canada to become a certified accident reconstructionist through ACTAR (Accreditation Commission for Traffic Accident Reconstruction). In his nine year career, he had the opportunity to testify as an expert witness in both Canada and the United States.
Jurgen was a member of SAE (Society of Automotive Engineers); AAAM (Association for the Advancement of Automotive Medicine); CATAIR (Canadian Association of Technical Accident Investigators and Reconstructionists); IAARS (International Association of Accident Reconstructionists); and other professional and industry organizations. His volunteer work included SAE Alberta Section Chairperson, 1995 -1996; SAE Accident Investigation and Practices Committee, Participant, 1994-1995; and World in Motion Program (Youth Science Education Program), Volunteer, 1994.
Jurgen was also a valued member of the Honorable Order of the Blue Goose International where in 1999 he initiated the Annual All-Industry Charity 8-Ball Pool Tournament with the proceeds going to the Women in Need Society. The pool tournament continues in the name of the "Jurgen Mausch Memorial Pool Tournament."

2008