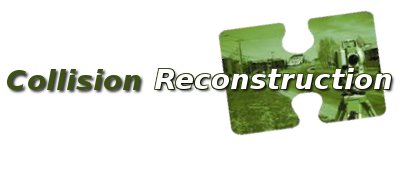 Collision Analysis has the experience and expertise to investigate a wide variety of collisions including:
passenger vehicles and light trucks
heavy trucks, buses, and other commercial vehicles
off-highway industrial vehicles
boats and personal watercraft
pedestrians, bicycles, motorcycles
trailers, snowmobiles
all-terrain vehicles
trains, light rail transit, farm equipment
Timely documentation and preservation of evidence can significantly reduce your exposure and future expenses.
Vehicle inspections are conducted whenever possible. Inspections may include measuring crush damage, inspecting restraint systems, examining the interior for occupant contact points, and downloading the event data recorder.
The accident site is inspected and surveyed, when deemed necessary, to record any remaining physical evidence and evaluate factors such as traffic control devices and obstructions or hazards.
The analysis may determine vehicle dynamics, speed, and collision severity. It may also include event data recorder interpretation, restraint system usage, occupant kinematics evaluation, time/distance studies, and driver identification.
Our conclusions are based on accepted industry methods, peer-reviewed industry research, and our own documented testing.
Results may be presented in the form of technical reports, photographs, detailed diagrams, videos, computer simulations and computer animations.
In addition, we provide review of opposing experts' reports for rebuttal purposes. We can also assist in identifying potential third party defendants.